Jeffrey Davis: Tracking Wonder in Times of Challenge and Change: 7 Ways to Shape Your Days with Purpose, Creativity, and Delight | August 2-6, 2020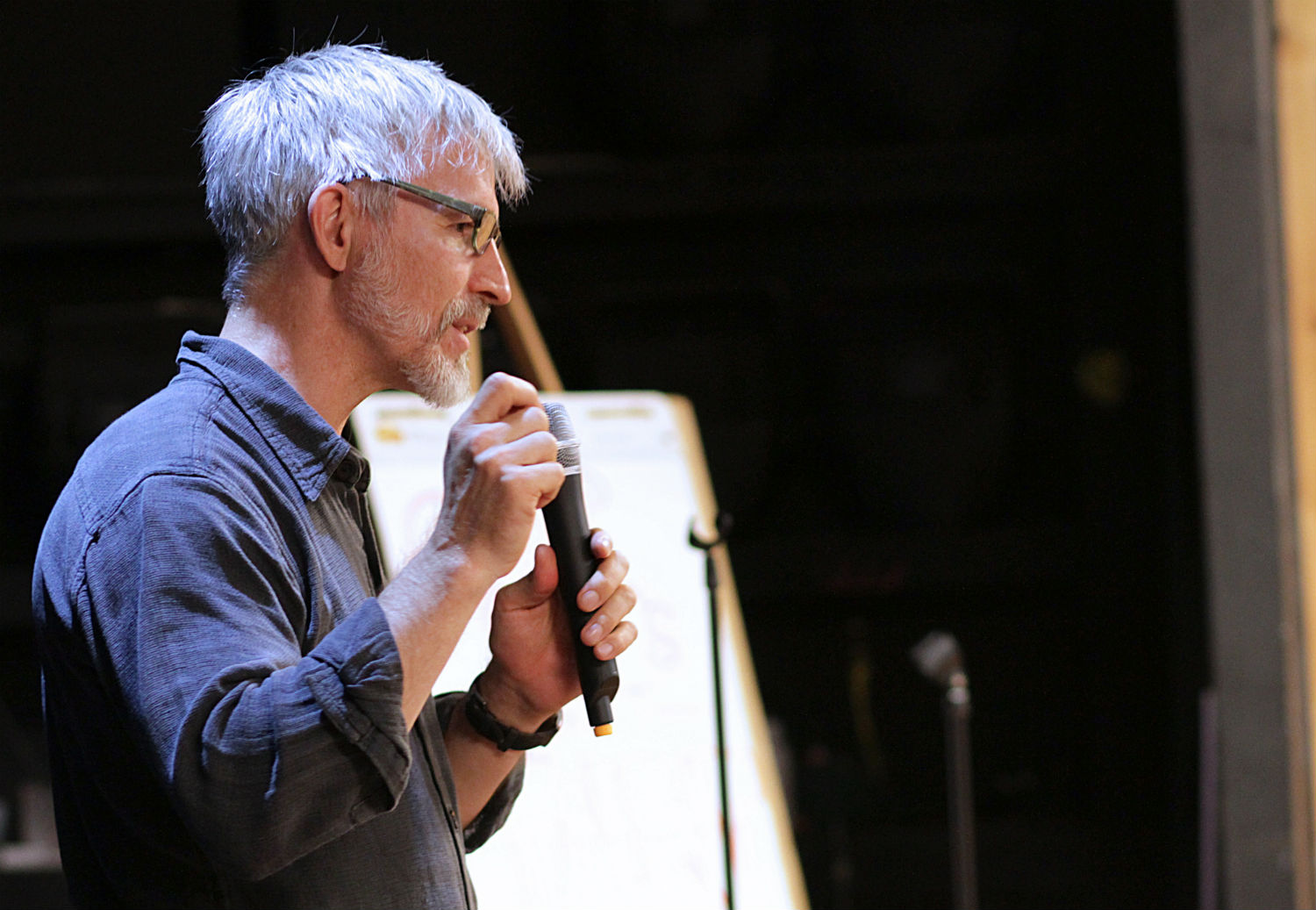 Jeffrey Davis: Tracking Wonder in Times of Challenge and Change: 7 Ways to Shape Your Days with Purpose, Creativity, and Delight | August 2-6, 2020
Get ready to experience how a new set of daily practices can momentarily dissolve habitual patterns of perception, open your mind with surprising delight, and train you to glean fresh insights to daily, spiritual, and creative challenges.
Check In: Sunday, August 2nd, 2020 | Check Out: Thursday, August 6th, 2020
Tuition + Meals: $975 per person
With Shared Lodging Package: $1,475 per person
With Private Lodging Package: $1,895 per person
Book Your Retreat
Will a companion be joining you who is not attending the retreat?:
A 5.5% tax on tuition/meals will be added to the retreat rates displayed online. Deposits will not include tax and will be applied to overall retreat registration fees. Guests making a deposit online will receive follow-up written communication showing applicable remaining fees, including taxes.
Full payment of any remaining fees is due 60 days prior to the retreat start date. New registrations made less than 60 days prior to the retreat start date will require full payment of all retreat related registration fees.
Do you have a companion who would like to join you for the Bayfield experience without attending the educational components?. Companion Rates are available for one companion over the age of 18 and one per registered retreat participant. Companion rates entitle the companion to lodging, all retreat package meals, and use of Wild Rice Retreat facilities.
CLASS DESCRIPTION
Feeling creatively blocked or spiritually stuck can be an opportunity to learn new ways to train your mind to stay optimally open to possibility even amidst uncertainty. A new set of daily practices - wonder interventions - can lead you to a path of daily purpose and creativity right where you are. A wonder intervention is a practice that can momentarily dissolve habitual patterns of perception, open your mind with surprising delight, and train you to glean fresh insights to daily, spiritual, and creative challenges.
Wonder cracks us open to what is real and true. Beyond grit, focus, and 10,000 hours of deliberate practice, wonder is the surprising advantage of people who describe themselves as fulfilled and living on purpose. Defined as an "astonishment of the soul" and as the "the central feature of the human spirit," wonder is the one human experience that for a fleeting moment dissolves our habitual ways of perception so we can see the beauty and possibility of ourselves, one another, and our world more clearly.
In Tracking Wonder in Times of Challenge & Change, you will learn evidence-based interventions that train you to engage your work, your days, your surroundings, and your relationships with more purpose, openness to new experience, and creativity. These interventions are based on author, master teacher, and psychology of creativity expert Jeffrey Davis's research on 200 top performers as well as his synthesis of research in positive psychology, neuropsychology, creativity, Zen Buddhism, and Yogic skillful means. These practices have helped entrepreneurs, executives, creatives, and people simply wanting a grounded approach to experiencing their days with more meaning and possibility.
Your use of a custom Tracking Wonder Journal lets you test out for yourself how to track moments of wonder from morning to evening. You will learn how to optimally engage specific neuronal networks that induce more openness for surprising creative problem-solving, switch awareness from intentional focus to deliberate daydreaming, experience more openness and ease in conversation, awaken your "young genius" strengths at work, watch your mind's natural activity with meta-awareness meditation, and live in discomfort with less mind-closing worry and more heart-opening wonder.
SUPPLY LIST
A notebook and pen

Walking shoes
BIOGRAPHY
Jeffrey Davis is a speaker, author, poet, master teacher, and strategist known for his views on creative mastery, meaningful work, and branding with integrity. He heads up the team at Tracking Wonder consultancy, helping accomplished professionals, creative entrepreneurs, and business leaders advance their best ideas for a better world.
Through the Tracking Wonder Podcast, Jeffrey interviews creative innovators, scientists, and social psychologists to discover how innovators flourish in times of challenge and change. He also writes for outlets such as Psychology Today online. He is also the author of Tracking Wonder: The Surprising Path to Deep Purpose, Creative Fulfillment, & Effortless Mastery (forthcoming 2021, Sounds True).
contact // info@trackingwonder.com
web // trackingwonder.com
follow // Facebook Twitter Instagram LinkedIn
All lodging costs listed are per person/per night costs. Due to the format of retreats, meal plans are required of all participants to maximize time with other students and instructors, while still providing time to explore Bayfield and the surrounding community. Please reference the cancellation policy as needed.