Kathleen Conklin: Fluid Motion. Fluent Mind. Intelligent Movement for Embodied Intelligence | September 27 - October 1, 2020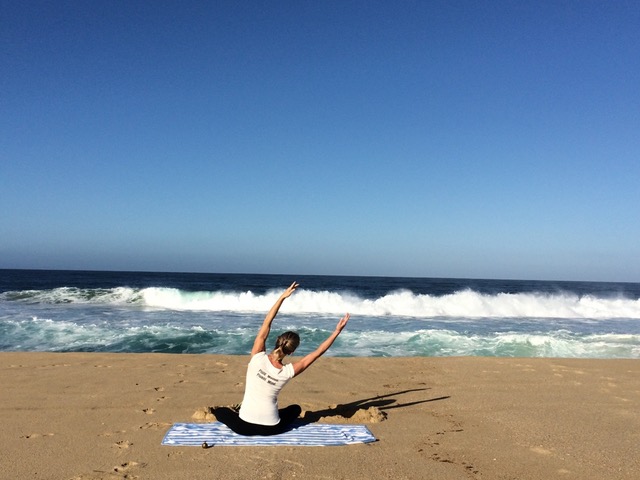 Kathleen Conklin: Fluid Motion. Fluent Mind. Intelligent Movement for Embodied Intelligence | September 27 - October 1, 2020
This retreat is dedicated to reminding your body what it is designed to know – come to the mother of lakes and learn.
Check In: Sunday, September 27th, 2020 | Check Out: Thursday, October 1st, 2020
Tuition + Meals: $975 per person
With Shared Lodging Package: $1,475 per person
With Private Lodging Package: $1,895 per person
Book Your Retreat
Will a companion be joining you who is not attending the retreat?:
A 5.5% tax on tuition/meals will be added to the retreat rates displayed online. Deposits will not include tax and will be applied to overall retreat registration fees. Guests making a deposit online will receive follow-up written communication showing applicable remaining fees, including taxes.
Full payment of any remaining fees is due 60 days prior to the retreat start date. New registrations made less than 60 days prior to the retreat start date will require full payment of all retreat related registration fees.
Do you have a companion who would like to join you for the Bayfield experience without attending the educational components?. Companion Rates are available for one companion over the age of 18 and one per registered retreat participant. Companion rates entitle the companion to lodging, all retreat package meals, and use of Wild Rice Retreat facilities.
CLASS DESCRIPTION
Rational somatic movement. Fundamental human movement actions, techniques, practices necessary to complete integration in any body.
We are not learning 'pilates', we are learning what you need to know to learn pilates,….. and yoga, … and every other movement discipline.
Education incorporates physiological processes - including functional anatomy training; current brain science illustrating the neurological processes; and the imagery and intuition elements integrating rational thought with grounded movement - the art in your body.
SUPPLY LIST
WILD RICE RETREAT will provide the necessary props and supplies for this retreat.
BIOGRAPHY
In 1997, Conklin transitioned from a career in law to teaching from the discipline of the Pilates Method of Physical and Mental Conditioning. In 21 years and 34,000 hours, she has begun to comprehend the vast shimmering depth of the body work which is physiologically-correct movement. She founded Body Conscious™, and PilateSpa International™ and has lead Body Immersion a decade of retreats to Baja. This year we go to Greece.
Pilates with Kathleen has been:
restorative for people with Ehlers Danlos Disorder, Parkinson's, Lymphoma, kyphosis and scoliosis, spinal stenosis, Erb's Palsy;

revitalizing for post-partum, and recovery from knee and hip replacements;

sustaining for tennis players, golfers, dancers, cyclists, runners, triathletes, and Ironman participants - whether their first or their twelfth.
Background and publications:
Foundational teacher training with one of the original certifying institutions, the Pilates Studio of the Midwest, in Evanston, IL, 1997; study with Fatima and Juanita.

Completion of two, 10-day Intensive Trainings and additional private lessons with The Pilates Center in Boulder, CO; study with Amy Alpers, Rachel Segel, Debora Kolwey.

Participation at world conference and several intensive training courses with Michael Miller Pilates.

Completion of continuing PMA credits and other education with Mary Bowen (MA), Pilates Elder.

Workshops, PMA accredited, with Madeline Black (CA), including 'Sole to Spine' and 'Ribs Inspired'.

Study with Michele Larsson (NM) in workshop, Middleton WI.

Study with Virginia Nicholas, Moving Breath Pilates.

Dissection Anatomy at University of WI, in completion of Dance Certificate (1986), and foundation studies for health law and completion of JD at UW-Law School, (1990).

Author of "WEE SMALL STRETCH BOOK" (2010) and accompanying DVD, "Breathe. Stretch. Move." (2011).

Author of chapters on "Breathing" and "Stretching" in Manual for CycleOps Pro 300 PT, from Saris Cycling Group.
contact // kathleen@kathleenconklin.com
web // http://kathleenconklin.com
follow // Facebook

Lodging and Meal Rates & Info
All lodging costs listed are per person/per night costs. Due to the format of retreats, meal plans are required of all participants to maximize time with other students and instructors, while still providing time to explore Bayfield and the surrounding community. Please reference the cancellation policy as needed.