Cami Smalley: Mindful Pause | September 13-15, 2019
Cami Smalley: Mindful Pause | September 13-15, 2019
Join professional wellness coach, Cami Smalley for a retreat designed to restore you through gentle yoga, guided meditation, visualization, group coaching, and personal coaching sessions.
Check In: Friday, September 13th, 2019 | Check Out: Sunday, September 15th, 2019
Tuition + Meals: $475 per person
With Shared Lodging Package: $725 per person
With Private Lodging Package: $935 per person
Book Your Retreat
sold out
A 5.5% tax on tuition/meals will be added to the retreat rates displayed online. Deposits will not include tax and will be applied to overall retreat registration fees. Guests making a deposit online will receive follow-up written communication showing applicable remaining fees, including taxes.
Full payment of any remaining fees is due 60 days prior to the retreat start date. New registrations made less than 60 days prior to the retreat start date will require full payment of all retreat related registration fees.
Do you have a companion who would like to join you for the Bayfield experience without attending the educational components?. Companion Rates are available for one companion over the age of 18 and one per registered retreat participant. Companion rates entitle the companion to lodging, all retreat package meals, and use of Wild Rice Retreat facilities.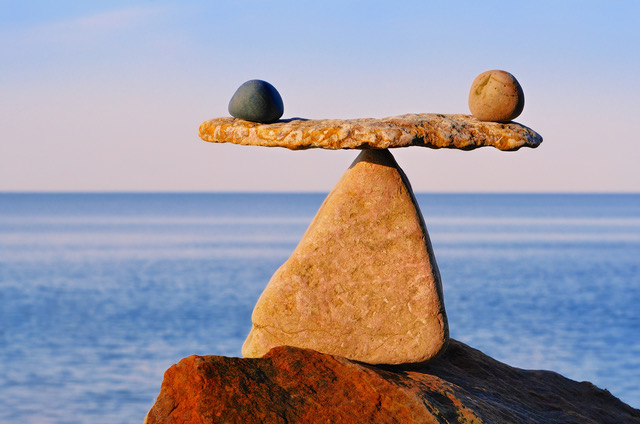 CLASS DESCRIPTION
"Coach Cami understands the mind, body connection, the science between getting your head in the right place, and how resilience impacts our stress, anxiety, productivity, engagement, and well-being."
Push the pause button and enjoy a retreat with professional wellness coach, Cami Smalley. Gentle yoga, guided meditation and visualization, fantastic healthy meals, and expert individual and group coaching make this an essential reset for balanced and holistic living.
Movement practices are designed for the beginner. With an MS in physical education and certification in yoga, Cami can help you enjoy a movement practice that suits your body's needs and abilities. Just wear comfortable and layered clothing for movement experiences indoors and out.
New to meditation or mindfulness? This is a great opportunity to experiment with a variety of practices and intentions that support your personal wellness goals. There will be an optional introduction to HeartMath ® technology and tools for self-regulation and energy management.
This experience is designed to inspire you…you'll want to capture all your insights! We will seek meaning making through personal reflection, group dialogue, and connection with nature.
Register early! Your individual coaching support begins as soon as you register. Cami will work with you by phone and on-line coaching platform. Included in the retreat are two, 30 minute coaching sessions – pre/post retreat - to help prepare you for a transformational retreat experience and for follow-up after the retreat to support integration of your wellness plan ($150 value).
SUPPLY LIST
Bring a yoga mat (blocks and straps provided by WILD RICE RETREAT)

Bring a journal
SCHEDULE
Please note that this schedule is subject to change and will be finalized in the weeks leading up to the retreat.
FRIDAY, SEPTEMBER 13, 2019
4:00 - 6:00 pm Arrival and Check-in at Wild Rice Retreat
6:00 - 7:00 pm Welcome Dinner at Wild Rice Retreat
7:15-8:30 pm Intention setting practice and begin the creative process with an activity guided by guest artist, Lissa Flemming of Silverwaves
Jewelry. We will mindfully create our own Beach Treasure Key Ring with lake stones and sea glass.
8:30-9:00pm Evening Practice: Moonlight Guided Visualization
SATURDAY, SEPTEMBER 14, 2019
Practice sessions include gentle yoga, meditation, and other mind-body practices. Dress in layers. We will have the option to be outside.
8:00 am - 8:45 am Breakfast buffet at Wild Rice Retreat
9:00 am – 11:45 am Morning Practice and Guided Resilience Coaching
12:00 pm – 12:45 pm Lunch Buffet at Wild Rice Retreat
1:00 pm - 4:00pm Afternoon Practice and Guided Resilience Coaching (a snack will be set out mid-afternoon, coffee/water/tea available all day)
4:00 pm- 8:00 pm Free Time and Dinner on your own in Bayfield or area (a list of restaurants will be provided at check-in)
8:00 pm - 9:00 pm Full Moon Movement Meditation - Optional fire outside at Wild Rice Retreat, weather permitting
SUNDAY, SEPTEMBER 15, 2019
8:00 am - 8:45 am Breakfast buffet at Wild Rice Retreat
9:00 am – 11:45 am Morning Practice and Guided Resilience Coaching
12:00 pm – 12:45 pm Lunch Buffet at Wild Rice Retreat
1:00 pm - 2:00 pm Clean - up and Departure
BIOGRAPHY
Cami Smalley is a professional Health and Wellness Coach who specializes in holistic wellness, positive psychology coaching, personal growth, and stress management strategies including yoga, meditation, imagery and other modalities. Her love for wellness began in her youth through participation in sports where she developed an interest in peak performance. Cami pursued advanced degrees in Physical Education and Holistic Health Studies and has worked in the health and fitness industry for over 25 years. She is passionate about motivating people for positive change and has worked in a variety of settings with diverse populations.
contact // camismalley@comcast.net
web // www.guidedresilience.com
follow // Facebook

Lodging and Meal Rates & Info
All lodging costs listed are per person/per night costs. Due to the format of retreats, meal plans are required of all participants to maximize time with other students and instructors, while still providing time to explore Bayfield and the surrounding community. Please reference the cancellation policy as needed.