Skip to Content
Book Now
Jaina Portwood & Alex Troitzsch
Group Retreat: Aufguss Sauna and Yoga Retreat
May 27-29, 2022
Go back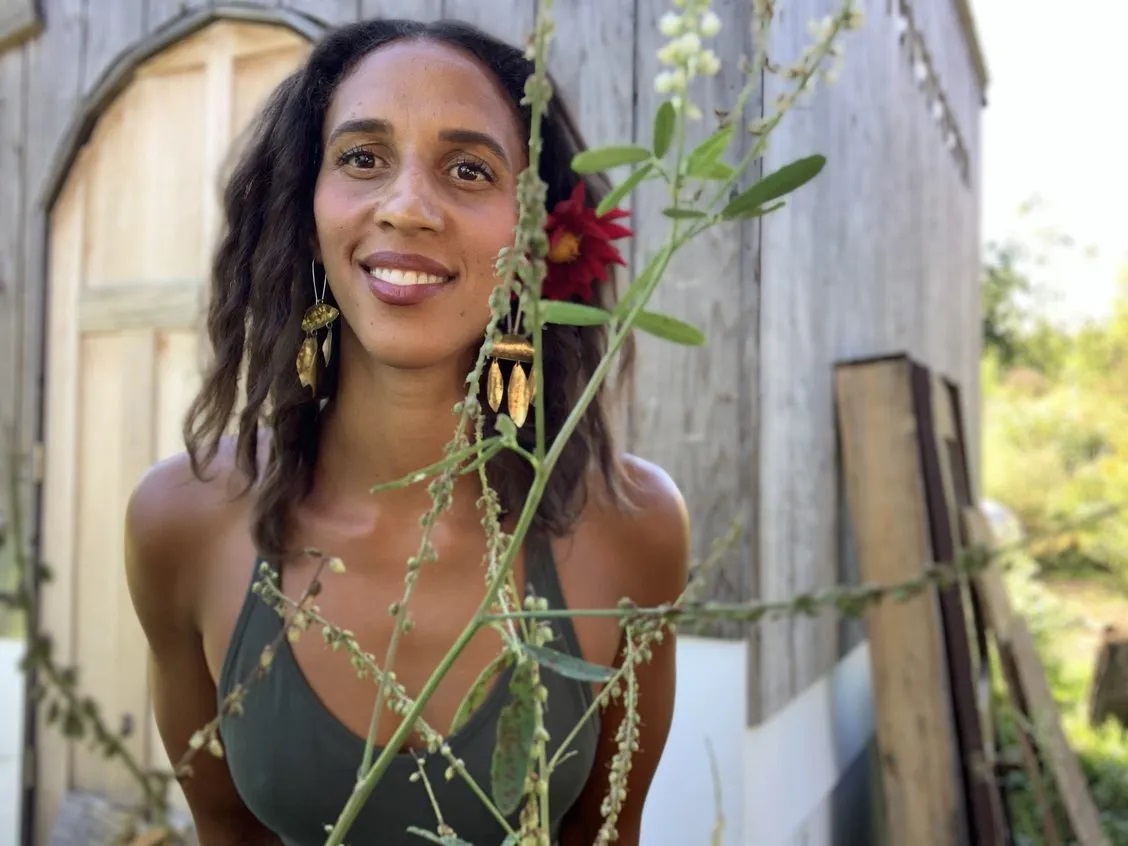 You're invited to join us for a rejuvenating weekend of traditional Aufguss Sauna and Yoga Retreat! Explore the beauty of the north woods, at the gorgeous, and immaculately designed Wild Rice Retreat Center in Bayfield, Wisconsin. Enjoy delicious locally-sourced cuisine, daily guided sauna, daily yoga classes, and the deep stillness that only a wellness retreat can provide. A pause to re-calibrate, and recharge your life.
Check in: May 27, 2022
Check out: May 29, 2022
Inclusive Cost: $1,199
Class description
Bio
Supply List
gallery
Class description
We are thrilled to welcome you on a journey into vibrancy, purification, and reconnection to your body and to yourself. Find meaningful connection to others. Deepen your restorative yoga practices for vitality and radiance. Connect with nature. Leave the weekend feeling refreshed, and inspired. Experience your natural capacity to hold deep, lasting peace in body and in mind.
The Retreat
Experience a beautiful balance of indoor and outdoor group activities, with downtime for you to est and rrelax solo. Each day you'll have the opportunity to engage in meaningful connection with others, enjoy divine meals together, and also find space for solitude and reflection. Our main focus this weekend is guided sauna, breath work sessions, gentle yoga, and exploring the subtle body anatomy of yoga. All sessions are curated for any level of experience. Everyone is welcome.
The Location
Nestled between growing pines and the red rock shores of Lake Superior, Wild Rice is a vibrant destination retreat center in the Midwest founded on the pillars of nourishment, expression, and movement. Located in Bayfield, Wisconsin, it is a four-hour drive from the Twin Cities. Your lodging includes:
Brand new accommodations, beautifully designed by renowned architect David Salmela

Huge windows with views of the 100-acre wood

Outdoor patio or balcony in every unit

Kitchenettes with refrigerator and microwave

Private room/bath for each person

Queen-sized bed with Parachute Egyptian cotton linens, towels, and robes

Curated Public Goods toiletries and bathroom products

Complimentary fiber WiFi
The Food
All meals are included. The on-site restaurant creates a welcoming dining experience that nourishes the soul. The kitchen focuses on light, pure flavors with a creative twist, while our beverage program features a rotating selection of fresh-pressed juices and smoothies, as well as tonics, artisan coffee and tea, regional beers and ciders, and small-production natural wines.
This retreat is open to anyone, with no prior yoga experience required.
Exclusive Treehaus lodging for two nights with private room/bath for each person

Nourishing, locally sourced, seasonally-inspired meals: 2 light breakfasts, 2 brunches, 2 dinners

3 yoga practices and a 2-hour Yoga Philosophy / Subtle Body Workshop

2 guided German Aufguss Sauna sessions and one Deep-dive Breathwork session

24/7 access to The Sanctuary (sauna haus and rain shower experience)

Lots of time for yourself in the middle of nature
This retreat is open to 12 participants (with 4 participants in each Treehaus)
biography
Jaina Portwood
Jaina has been teaching yoga, and leading meditation & wellness retreats all around the world for the past 22 years. She will guide you through daily gentle yoga practices that will be comfortable for all levels of fitness and experience. Morning sessions will be energizing, while evening sessions will be more restorative. On Saturday, enjoy a 2-hour workshop to explore Subtle Body Yoga Anatomy, including the chakra system, the koshas, and the five prana vayus. You will learn practical techniques that balance and nourish these energy systems through pranayama (breathwork), vinyasa (active flow), meditation, rejuvenating stretching, and yoga nidra (deep rest). Jaina will support you wherever you are on your yoga journey through personalized alignment attention, use of props, and meditation guidance. She uses asana, pranayama, kriya, and beautiful music soundscapes to transport your consciousness into deeper realms of inquiry and expansion.
Alex Troitzsch
Alex is a Saunameister from Germany who will introduce you to a traditional, yet unique, sauna wellness ritual called Aufguss. During his guided Aufguss sessions, Alex combines hot steam with beautiful natural essential oils and breath work exercises what allows you to enter a state of deep relaxation, relief and connectedness. Alex follows a procedure that involves alternating hot temperatures in the sauna with cold water exposure followed by a rest period. These three pillars promote physical and mental health and help to improve your mood, resilience and performance. During his Aufguss sessions, Alex works with each person individually and aims to push limits in a very gentle manner so everyone can experience deep relaxation, presence and peace. Learn more about Alex here:https://saunawithalex.com/
Supply List
Please bring 2 swimsuits, sandals, and a non-metal water bottle. Wild Rice Retreat provides plush robes in all guest rooms, but you're also welcome to bring your own.

For yoga, Wild Rice Retreat offers mats, blankets, blocks and straps if you prefer not to bring your own. Chairs are also provided for guests who require them.
Gallery