Skip to Content
Book Now
select retreat type
For guests seeking a self-curated getaway
For guests seeking an instructor-led retreat
Unsure of which retreat is right for you? learn more
THE ART OF LIVING WELL PODCAST | Episode 107 | From Dream To Reality: Immersing in Nature to Heal the Mind, Body & Soul with Wild Rice Retreat Founder Heidi Zimmer
Go back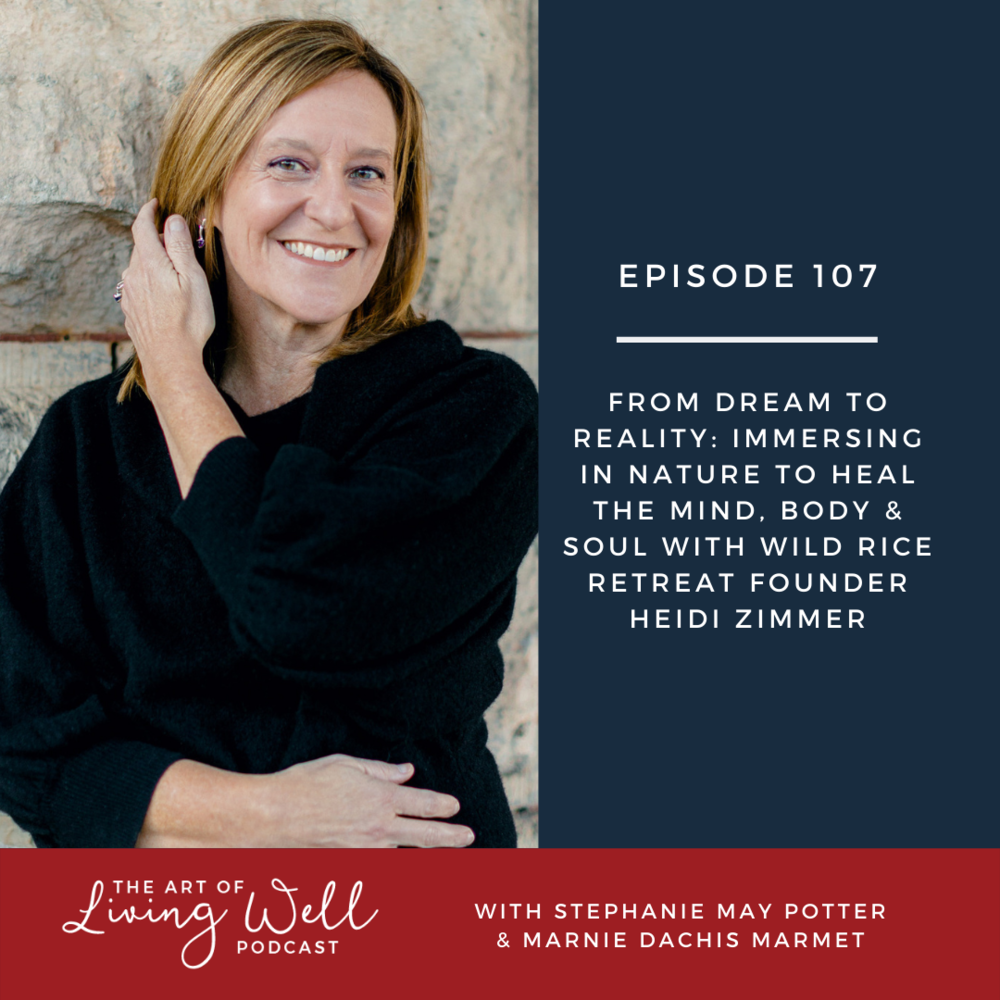 We invite you to listen in on this conversation with Stephanie May Potter & Marnie Dachis Marmet with The Art of Living Well Podcast, and Heidi Zimmer, the founder and owner of Wild Rice Retreat.

Heidi shares her Wild Rice Retreat creation story and how she turned a dream into a reality. Listeners will learn about the transformative offerings that Wild Rice provides including space for guests to rest, be nourished, and experience daily programming to enliven and restore your creative spirit.
Listen in by following the link below.
Listen Now
Heidi will be leading Wintering Well: The Art of Rest and Renewal with Guest Instructor Dr. Becky Peckels, January 27-30, 2022. We hope you can join us!
Jenna Erickson, Content Curator, Wild Rice Retreat