Skip to Content
Select Experience
For guests seeking a self-curated getaway
For guests seeking an instructor-led retreat
Unsure of which experience is right for you? learn more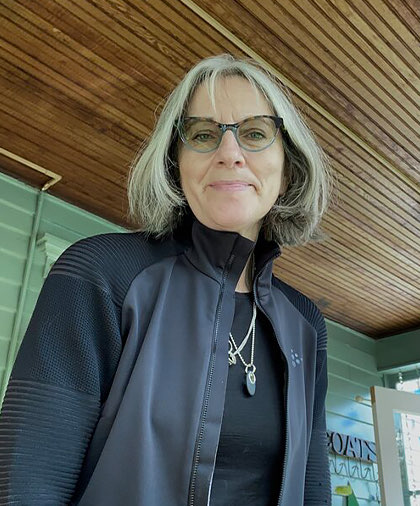 1. How did you start making jewelry, and how long ago did that start?
In 1984 right after college I was travelling in Big Sur and while waiting to dine at a local restaurant I met a professional fine art metalsmith. While admiring her work it just clicked in my head that I would look into taking an introductory metals class at my local technical college.
2. What inspires your designs?
I have always been a 'doodler'. I love highly textured surfaces. Etching metal and transferring design patterns either from a texture mat or free hand is one of my favorite techniques. There are a myriad of hammers and stamps that can be used as well to create a unique surface embellishment.
3. What is your biggest day-to-day challenge?
I work full time so finding time for creating or making is sometimes difficult. I try to make something everyday as a means of recharging. For me this can be cooking or working my yard or finishing a jewelry project.
4. Name three unexpected things that COVID-19 has taught you this year:
Growing more vegetables is fun!
Canning and preserving all those vegetables is fun!
Cooking for one is fun!
5. What is your favorite part about being a metalsmith?
The transformational nature of the process is still just fascinating to me. Turning a flat sheet of metal into a multi-dimensional piece of art with character. I love jewelry with a "Sound" dimension such as Spinner Rings and bracelet bangles. As a metalsmith instructor I love to see the student smiles as they are finishing an etched metal piece uncovering the design. It is so powerful with a few tools and techniques to be able to fabricate and transform metal.
6. What makes your teaching style unique?
I have had students tell me that I meet students where they are whether they are a timid beginner or a more experienced student. Metalsmithing includes a lot of closeup and fine detail so I will get down on my knees next to students to be close to their workspace. I celebrate their challenges and accomplishments and I learn in the process. I love the comraderie of the multi-day Boot Camp format where students challenge themselves and support oneanother. Friendships of like-minded 'Makers' are created due to the support that the students provide to oneanother.
-----------------------------------------------------------------------------------------------------------------
Kay will coming to Wild Rice Retreat July 18-22, 2021 to teach her Metalwork Jewelry Bootcamp which is a is a self-paced, instructor guided workshop in which students challenge themselves to step out of their 'Metal working skills' comfort zone.
You can learn more about Kay's work on her website, www.kayrashka.com.