Skip to Content
Select Experience
For guests seeking a self-curated getaway
For guests seeking an instructor-led retreat
Unsure of which experience is right for you? learn more
A Modern Resort
Destination
A year-round respite on the shores of Lake Superior in Bayfield, WI, Wild Rice Retreat brings a new, transformational way to travel. Founded on the pillars of expression, movement, and nourishment, Wild Rice offers resort stays for guests looking to curate their own getaway and guided retreats for those seeking an instructor-led retreat.

Choose Your Adventure
Curate your own experience with a resort stay or perfect your craft through an instructor-led guided retreat.
Reasons To Stay
Nourish Your Soul Together
Built with individual health in mind, our dining program seeks to create a warm and social experience for our guests. Our kitchen focuses on clean, light, and intentionally developed flavors with a creative, handcrafted approach.
Gather with Friends Old & New
Built to gather, Wild Rice Retreats many social spots—from the Retreat Center and Peace Pod to spots around the fire pit—offer a unique opportunity to forge new and returning friendships.
Rejuvenate at The Sanctuary
Relieving every sense of stress, The Sanctuary includes our social-sized cedar Sauna Haus and luxurious Rain Room. An inviting departure from worldly needs, relax as you drift away at an intentionally slower pace.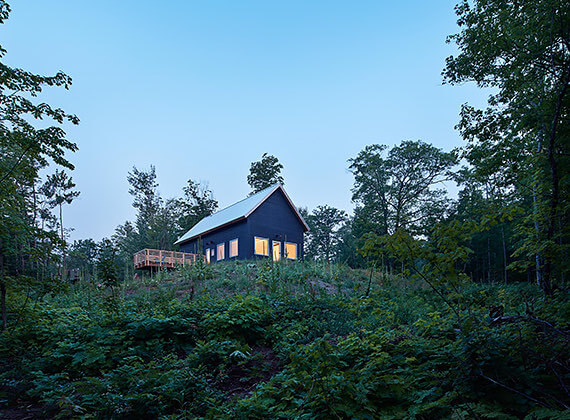 Reconnect to Yourself & Nature
Located in the wooded lands just off of the shores of Lake Superior, Wild Rice Retreat creates a space for grounding the mind, body, and spirit. Enrich your soul as you reconnect with nature itself.
Gift Certificates
Give the ultimate gift of relaxation and rejuvenation with a gift certificate to Wild Rice Retreat. Whether it is used for lodging or toward a future guided retreat, your gift is sure to impress. Available in any amount, these gift certificates can be used at all amenities throughout Wild Rice Retreat. Please call 715-779-0178 to purchase.
Artfully Designed Accommodations
Home to 31 Scandinavian-inspired lodging units, Wild Rice Retreat provides a place for rest and rejuvenation during your retreat.
Learn More
In the News
CONDÉ NAST TRAVELER
Top 5 Resorts in The Midwest: Readers' Choice Awards 2023
THE TODAY SHOW
Fun Fall Weekend Getaways to Book Now
TRAVEL & LEISURE
13 Best U.S. Resorts for Reconnecting With Nature
BAZAAR
The 20 Best Places To Travel in 2021
FOOD & WINE
Best Restorative Spa Hotels of America
FORBES
Nature, Wellness, And Giving Back Are Trending For 2021 Travel.
Exceptional Experience

"This is a beautiful venue—trees and walking trails surround the main building, allowing you to sink into the calmness of nature. But, what made this an exceptional experience was the wonderful hospitality and the delicious local food. Nothing was too much trouble."

Catherine Anderson

A Magical Place

"Elegant and charming, this magical place facilitates free expression of the arts. Amazing yoga classes and retreats by experts and thought leaders in their field. I would recommend this place to anyone, 100%."

Kaitlyn Hilliard

Even Better Than Expected

"We booked our stay last minute for Memorial Day weekend and it turned out to be even better than we expected. The accommodations were beautiful, the people were wonderful, and the food and service was unbelievable."

Catherine Demos

Truly Transformational

Thank you for such an incredible experience! It was truly transformational. Everyone was extremely kind, welcoming, and added something unique to our stay. The food was absolutely incredible, the classes complimented our wellness journey, the architecture, art and grounds are impressive and bring it all together. But above all, the staff made the retreat what it was.

Brianna Stubler