Pam Houston: Turning the Physical World into a Story: A Generative Prose Writing Retreat | August 2-6, 2020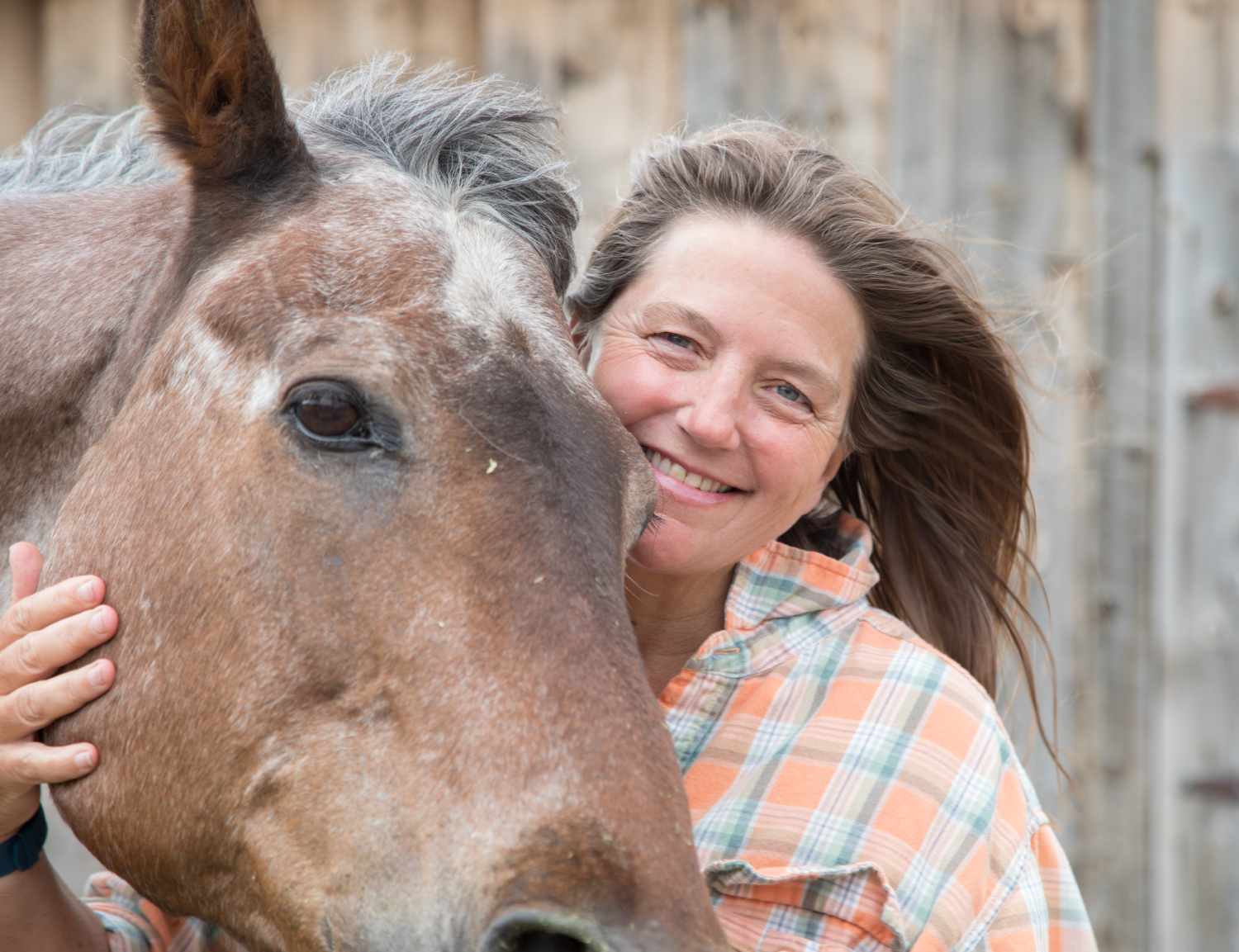 Pam Houston: Turning the Physical World into a Story: A Generative Prose Writing Retreat | August 2-6, 2020
Join internationally recognized author Pam Houston for a generative writing retreat focused on exploring the essential components of good writing and how to utilize sensory details to inform and inspire your writing.

Check In: Sunday, August 2nd, 2020 | Check Out: Thursday, August 6th, 2020
Tuition + Meals: $975 per person
With Shared Lodging Package: $1,475 per person
With Private Lodging Package: $1,895 per person
Book Your Retreat
Will a companion be joining you who is not attending the retreat?:
A 5.5% tax on tuition/meals will be added to the retreat rates displayed online. Deposits will not include tax and will be applied to overall retreat registration fees. Guests making a deposit online will receive follow-up written communication showing applicable remaining fees, including taxes.
Full payment of any remaining fees is due 60 days prior to the retreat start date. New registrations made less than 60 days prior to the retreat start date will require full payment of all retreat related registration fees.
Do you have a companion who would like to join you for the Bayfield experience without attending the educational components?. Companion Rates are available for one companion over the age of 18 and one per registered retreat participant. Companion rates entitle the companion to lodging, all retreat package meals, and use of Wild Rice Retreat facilities.
CLASS DESCRIPTION
This writing retreat will be all about generating new work during the time we are together through a series of exercises around what I believe are the essential components of good prose writing (image, metaphor, structure, dialogue, character, scene, song others) and turning those components into comprehensible tools that are at our disposal.
At the heart of the retreat will be an examination of the physical stuff of your life and how you can use it to gain access to the emotional stuff. We will focus on all the ways the sensory details that surround us—the sights, sounds, smells, tastes, and textures—can give us access to that much more elusive interior landscape we are always trying to access when we write. If we write those details all the way down to the bone. If we sit in the dark with them and let them distill up from the swamps of memory. We will discuss what I believe to be the real artistry of prose writing: the way we dip our ladles into the bottomless pot of metaphor soup of our lived and witnessed experience and pull out what we need; the way we pick up hunks of the physical world and bring them back to the page, translated into language.
This workshop will take place in a beautiful part of the country, and we will avail ourselves of the physical stuff out our windows—we may even venture out into it on foot or in a kayak. When we come back inside and do our writing, we will be aiming for prose in which the language is always working in at least two ways at once, where metaphors dance between meanings like beads of water on a too hot grill. We will all, no doubt, be humbled in the face of languages unlimited possibility as well as its limitation. At the same time we will honor (and hope for) the inexplicable flights of creativity (and madness?) that take a good story and make it great.
SUPPLY LIST
Please come armed with pen, paper, or laptop, your vast memory banks, your active and engaged senses, and all the things you don't even know you know.
BIOGRAPHY
Pam Houston is the author of the memoir, Deep Creek: Finding Hope In The High Country, as well as two novels, Contents May Have Shifted and Sight Hound, two collections of short stories, Cowboys Are My Weakness and Waltzing the Cat, and a collection of essays, A Little More About Me, all published by W.W. Norton.
Her stories have been selected for volumes of The O. Henry Awards, The Pushcart Prize, Best American Travel Writing, and Best American Short Stories of the Century among other anthologies. She is the winner of the Western States Book Award, the WILLA Award for contemporary fiction, the Evil Companions Literary Award and several teaching awards.
She teaches in the Low Rez MFA program at the Institute of American Indian Arts, is Professor of English at UC Davis, and co-founder and creative director of the literary nonprofit Writing By Writers. She lives at 9,000 feet above sea level near the headwaters of the Rio Grande.
contact // pamlhouston@hotmail.com
web // https://pamhouston.wordpress.com
follow // Facebook

Lodging and Meal Rates & Info
All lodging costs listed are per person/per night costs. Due to the format of retreats, meal plans are required of all participants to maximize time with other students and instructors, while still providing time to explore Bayfield and the surrounding community. Please reference the cancellation policy as needed.